Famous luxury and sports automotive specialists Brabus; ceremoniously attached with the Mercedes Benz marques, have launched Brabus Private Aviation; a specialist design consultancy offering bespoke customisation of private jets.
Brabus Private Aviation aims to provide custom designed private jet interiors; as well 'extraordinary' exterior paint schemes. Initial focus for the Brabus Group is with the Bombardier Global Express and Challenger aircraft, as well as the Dassault Falcon range of private aircraft.
As part of the company's recent public display, two design concepts are offered as part of the launch demonstrating what Brabus can do. 'Elegance' and 'Sportive' lines were on show at EBACE, Geneva marketed for the Bombardier Global Express aircraft.
Brabus Private Aviation have partnered with PrivatAir, and completions will be conducted by RUAG Business Jets. Alongside these cooperation, Happy Designs of France will provide the unique exterior paint scheme design solutions.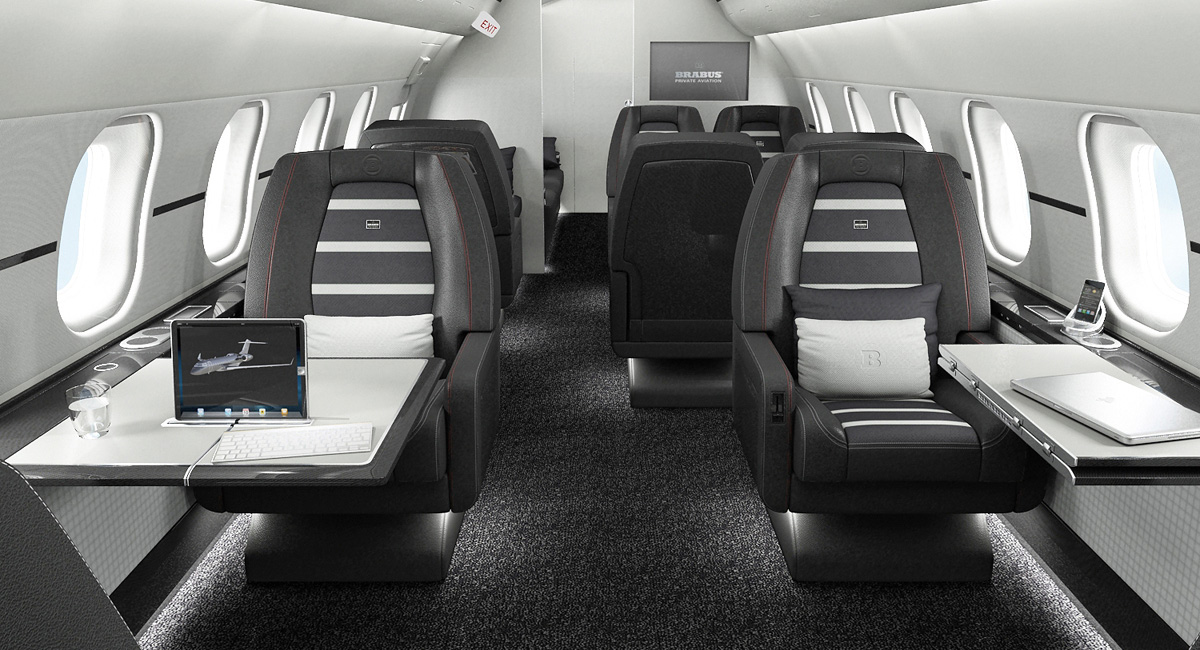 News brought to you by: Aircraft-Completion.com