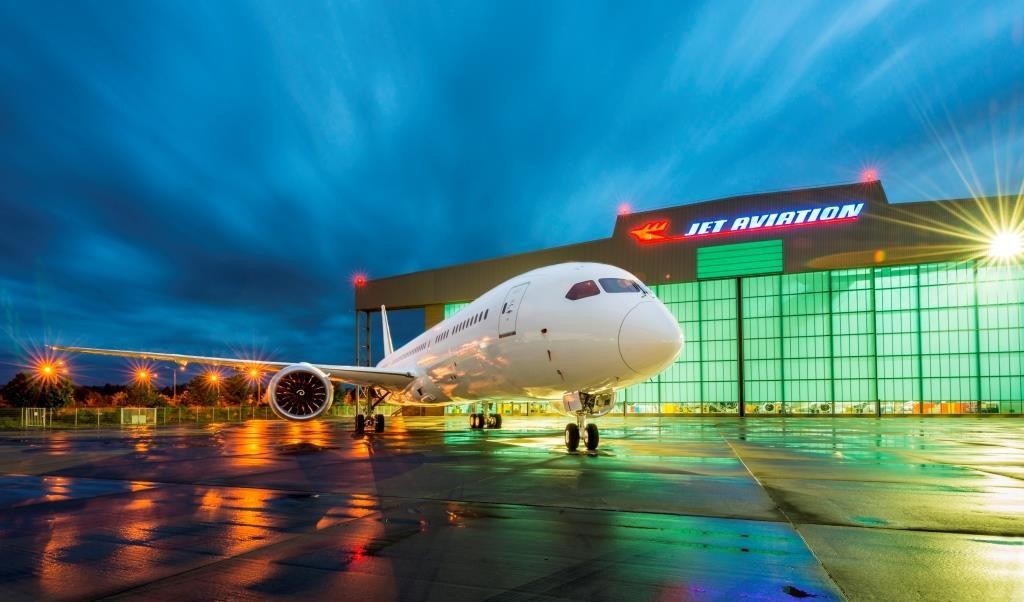 Jet Aviation Basel recently signed an agreement to perform the world's first installation of a Ka-Band satellite communications system (SCS) on a Boeing B747-400 aircraft. The company will install Honeywell's JetWave™ fuselage-mounted antenna (MCS-8200) to support the Ka-Band satellite communications (Satcom) system.
Higher data speeds are always on the mind of VIP aircraft owners and designers and Ka-Band connectivity enables one of the highest data transfer speeds available in the industry at up to 50 Mbps.
Jet Aviation Basel will develop a Ka-Band supplemental type certificate (STC) for the B747-400 and the Ka-Band SCS will eventually interface with the existing local area network (LAN) on the aircraft.
"Business aviation demands the very best in in-flight connectivity," says Vincent Rongier, head of Refurbishment, Modification and Upgrades at Jet Aviation Basel Maintenance. "Our team of Avionics specialists has the expertise and experience in selecting and installing Satcom systems for all aircraft types. And we take special pride in being able to advise our clients about systems specific to their needs to ensure the best possible user experience."
Honeywell's JetWave™ Ka-band GX Aviation Satellite Communications terminal provides seamless global broadband service via the Inmarsat Global Xpress® network. Designed to give users ultimate flexibility and connectivity, the system supports both commercial global spot beams and high capacity commercial (HCC) spot beams without reconfiguring the system, transitioning networks or changing providers. The terminal is available in two configurations — a fuselage-mounted antenna system for larger air transport grade aircraft (MCS-8200) and a tail-mounted antenna system for corporate and business aviation aircraft (MCS-8000).
"We are very excited to develop the Ka-Band STC and install this hardware," adds Johannes Turzer, senior vice president and general manager of the Jet Aviation Basel Maintenance Center. "With all of us having enjoyed nearly limitless high speed internet on the ground for so long, we are thrilled to help bring this experience to our customers up in the air."