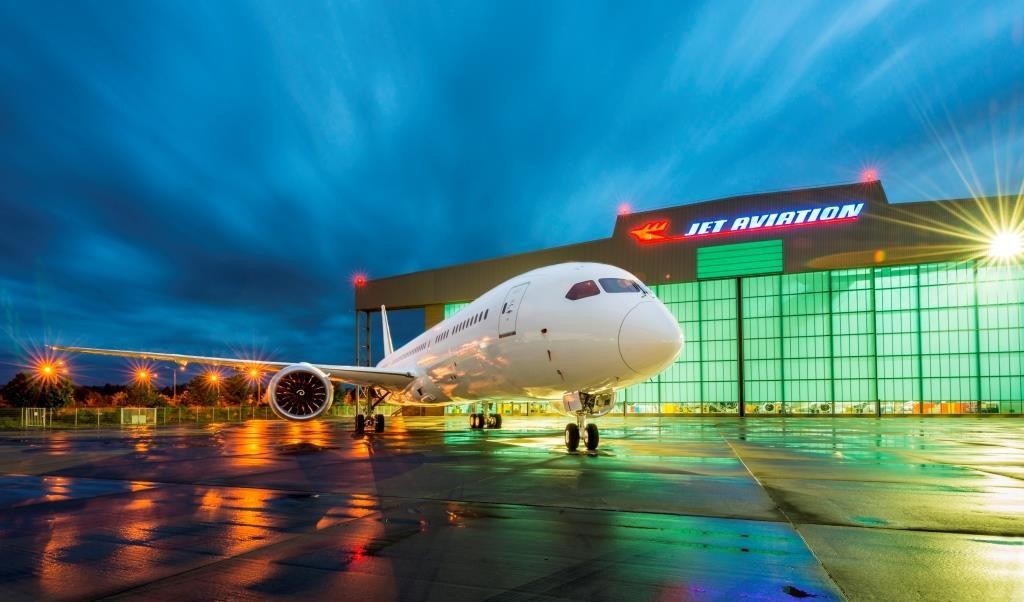 Jet Aviation, based in Basel, Switzerland, has been selected by a customer from the Middle East for a VVIP completion of a Boeing Business Jet 787-9. This will be the first private VVIP cabin interior installed on a 787-9 Dreamliner and Jet Aviation has been collaborating with Boeing since 2011 to prepare for this moment.
Delivery of the aircraft to Jet Aviation is set for this year with a completion date in 2018. Engineers from both companies are working together to ensure a smooth flow of data and understanding of the challenges of working on a carbon fiber fuselage.
The VVIP interior will be designed by Andrew Winch Designs, based in London. It will have a master bedroom, bathroom and office suite along with a large open-plan dining & living area and a room for guests. In order to ensure maximum comfort for the passengers, a high-end lighting, heating and sound-proofing package will be installed as well as a state-of-the-art communications system.