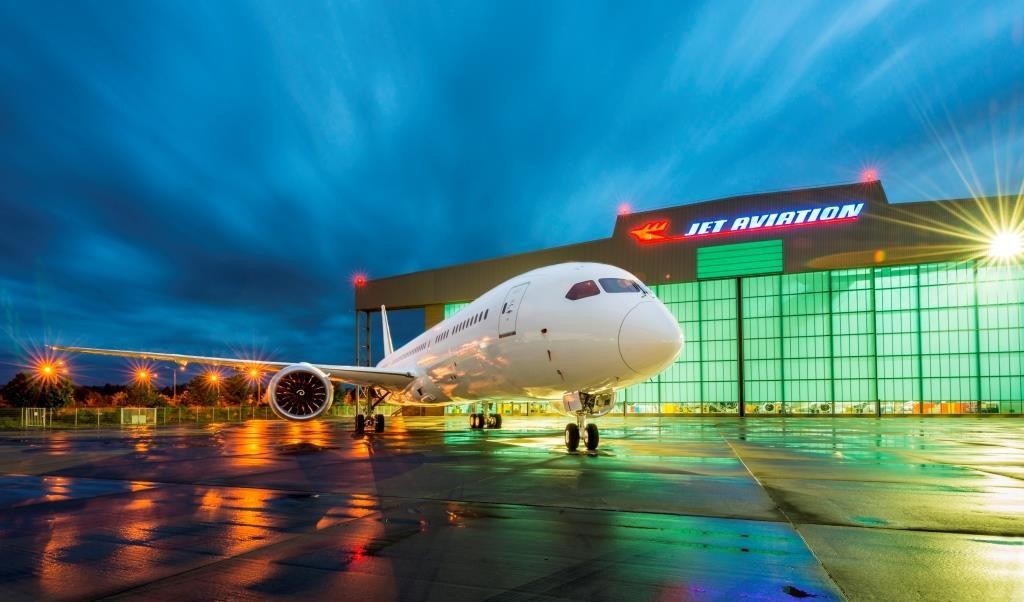 Jet Aviation Basel to increase capacity for VIP completions activities
Due to increasing demand for their services, Jet Aviation Basel recently signed an agreement with Basel Euroairport authorities to expand capacity for its completions business.  The primary area for expansion will be the production area for furniture aircraft interior components and integrated systems that focuses on corporate and VIP aircraft interiors.
The expansion will include an additional 3,700 m² (39,800 ft²) facility dedicated to finishing and integration activities in addition to increasing manufacturing capacity within its current cabinet shop.  Due to be complete in the 1st quarter of 2016, other equipment will be added such as CNC machines to support cabinet building along with glue, spray and paint facilities to aid finishing operations.
"This production expansion builds upon our well-developed in-house capabilities and provides the added capacity required to continue delivering the highest quality products with the shortest lead times to our customers," says Neil Snowdon, senior director of Production at the Jet Aviation Basel Completions Center. "It is an exciting project that underscores our long-term commitment to meeting our customers' requirements with in-house expertise."
Basel Completions Center Senior Vice President Neil Boyle adds, "The prospect of available and extremely suitable expansion space at Basel Euroairport was in line with our long-term growth objectives and opportune. We are pleased to invest in this additional production capacity to uphold our tradition of executing all elements of a bespoke interior in-house, where we are better able to monitor and control the quality of production and craftsmanship."