Connectivity and Entertainment
An interactive moving map for tablets or smartphones has been added by FDS Avionics to its do Capsule IFE solution.
FDS Avionics has unveiled a new hardware video converter for its Edge Series displays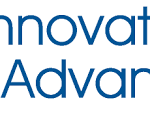 Innovative Advantage offer a fiber-optic backbone that powers the most modern CMS/IFE systems.
Astronics PGA is displaying its new 55in 4k screen for larger jets, and a new keyboard touch-screen-4 (KTS-4).
Rockwell Collin's are displaying their Venue HD CMS/IFE system at NBAA 2016.
The Bombardier WAVE connectivity solution can now be fitted on all Global 5000 and Global 6000 planes as well as earlier Global plane models as […]
AMAC install 4K monitors into the interior of a a Boeing 737-800.
Astronics AeroSat Corporation and Panasonic Avionics Corporation have formed a partnership to bring  high-speed connectivity services and global live television programming to the Business & […]
Satcom1 is now enabling VVIP and head-of-state aircraft customers the ability to watch their favorite TV channels real-time, while in-flight. The service called Satcom1.TV was launched in […]
Jet Aviation Basel recently signed an agreement to perform the world's first installation of a Ka-Band satellite communications system (SCS) on a Boeing B747-400 aircraft. […]