Completion Centers
Jet Aviation breaks ground on new completion hangar in Basel, Switzerland
Lufthansa Technik has signed its first Boeing 787-8 VIP completion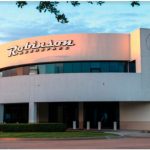 Robinson Aircraft enter Aircraft Completions market with a US location
Associated Air Center (AAC) is to close its aircraft completions business at the end of this year.
Greenpoint Technologies has signed its sixth VIP BBJ 787 interior modification contract
AMAC Aerospace redilver their third VVIP BBJ 777-200LR completion
EN9100 certification granted to Jet Aviation completions facility in Basel, Switzerland.
Lufthansa Technik is positioning itself as the'go-to' completion center for the Airbus A350.
Jet Aviation's St. Louis facility has recently completed the refurbishment of a Bombardier Global 5000
AMAC Aerospace A320 airliner to VIP