Key Points:
Airbus appears to be pulling ahead of Boeing in the single- aisle jet race
The Airbus A321neo the leading the single-isle capacity aircraft
3,000 A321neo orders vs. 450 orders for the 737 Max 10
Tariffs not helping Boeing in European markets
---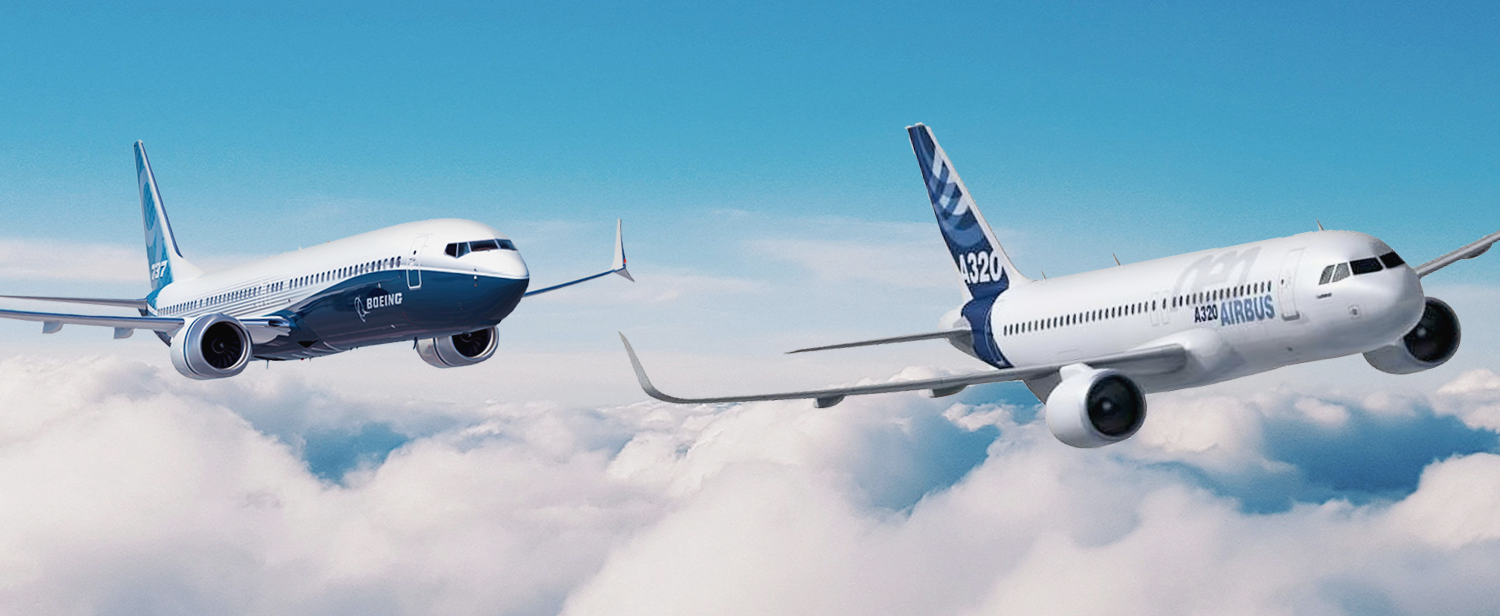 Boeing 737 MAX narrow-body jets will likely lead the airframer out of the Covid-19 induced suppressed demand for aircraft over its wide-body cousins, yet aviation analysts speaking at the Pacific Northwest Aerospace Alliance's – PNAA Advance event discussed the need for Boeing to build a new narrow-body jet or potentially lose a huge chunk of valuable market share to its market competitor Airbus.
Speaking during the event analysts present expressed the agreed sentiment that Boeing has little choice but to compete head on with Airbus for its market share of sales.
Airbus appears to be pulling ahead of Boeing in the development and sale of the single- aisle jet race with its A321neo jet aircraft.
Moreover, airport slot restrictions have proven to be to the advantage of the Airbus A321, which has gained a lot of popularity with commercial airlines, while Boeing does not have a direct competitor, with the closest rival prior the MAX 10 being the 737-900ER, which has been mainly confined to US domestic carriers.
Airbus will in 2022 increase output of the A320neo and A321neo from four production lines in Tianjin, Toulouse, Mobile, and Hamburg, while Boeing only has the single facility for narrow-bodies, in Renton.
As of going to press Airbus holds about 3,000 A321neo orders according to market fleet data.
By comparison, Boeing holds circa for 450 orders for the 737 Max 10, which aligns most-closely with the A321neo but carries fewer passengers and has less range, about 3,300nm, hence the call to Boeing to build a jet that can claim the crown of "King of the single-aisles".
Yet Boeing may see the MAX 10 as being as a good as any answer, especially considering the double impact of the 737 MAX safety issues and Covid-19 on world travel and global supply chains.
Moreover, the addition of US-EU tariffs mean that an Airbus aircraft is more attractive to a European customer –- yet most of the Airbus US domestic airplanes are manufactured in Alabama, not in Europe.
Boeing may look at both its product positioning and US tariff position as the combined threatens to further erode its market share versus its European competitor – however it may feel there are sales to be made yet in both the home [Americas] and far eastern markets which provides the airframer with enough business for the years ahead.
---
Thank you for reading!
If you like our articles please could you be so kind as to take 1 minute to share the article with your contacts on LinkedIn.