Greenpoint Technologies, based in Kirkland, Washington, recently delivered a Boeing 747-8 VVIP aircraft to an undisclosed customer.  Not many details were released about the plane but conceptual photos and videos show it is a beauty to behold that took 2 years from start to finish.
On the bottom level on the plane, the forward section begins with a spacious stateroom and a master bathroom.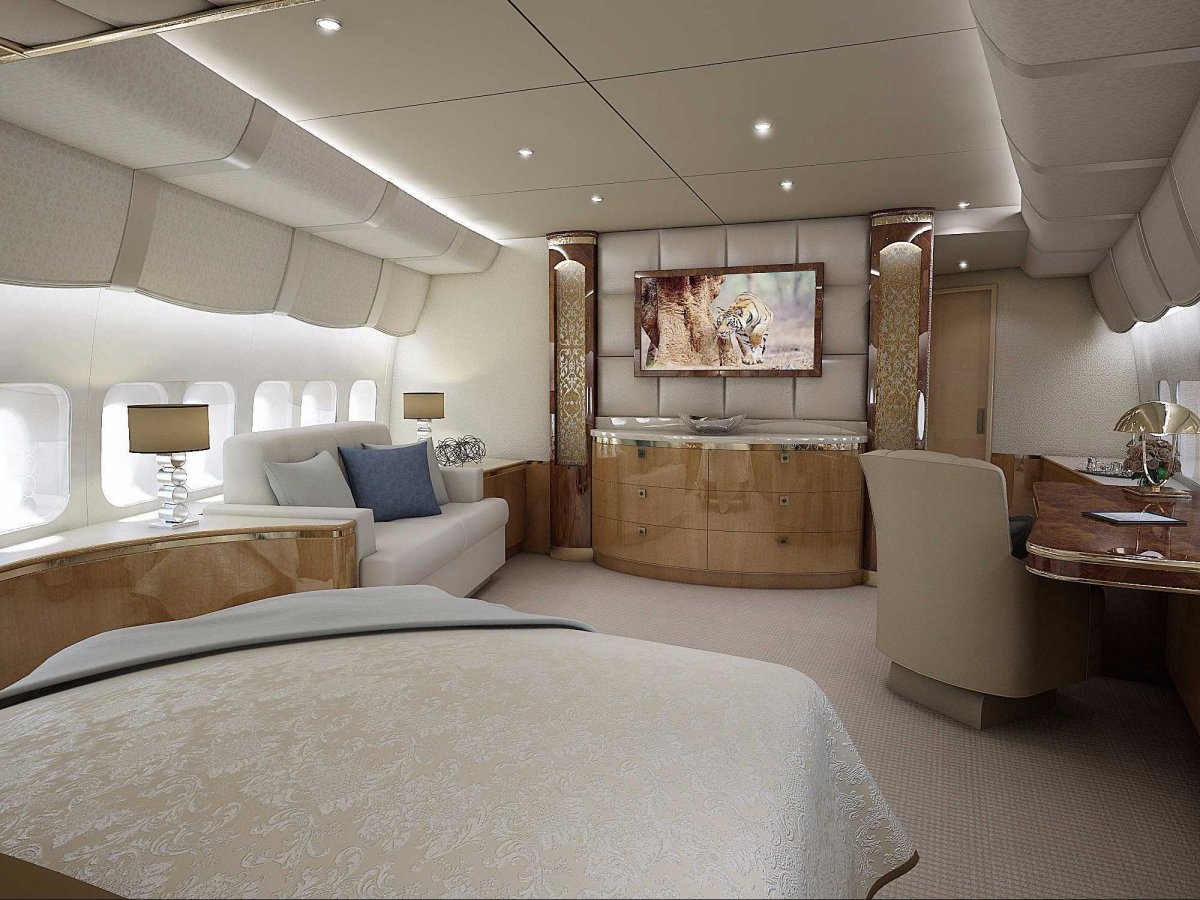 Just outside the stateroom is a lounge that can seat up to 12 passengers followed by a dining/conference room that can accommodate 14.
The office is roomy with a desk, HDTV and seating allowing up to 4 other people.  The rest of the lower area is comprised of seating for staff and passengers as well as a galley.
According to the deckplan, the upper deck of the 747-8 has another lounge/work area in the forward section.  The aft area has Aeroloft® sleeping berths that can accommodate 8 passengers which are accessed via a stairway.  The Aeroloft® system can be installed by Greenpoint or shipped to other completion centers for installation with complete engineering data from Greenpoint.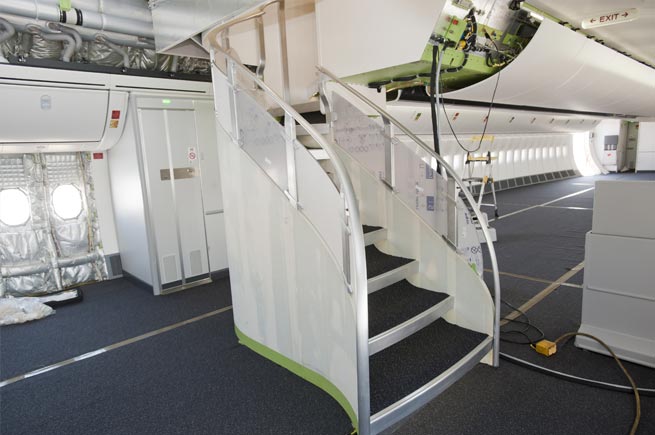 Also shown is an
Aerolift™ elevator system
that can transport up to 4 people or a wheelchair passenger with attendant from ground level up to the deck of the plane.
Greenpoint Technologies is a subsidiary of
Zodiac Aerospace
, based in Plaisir, France.